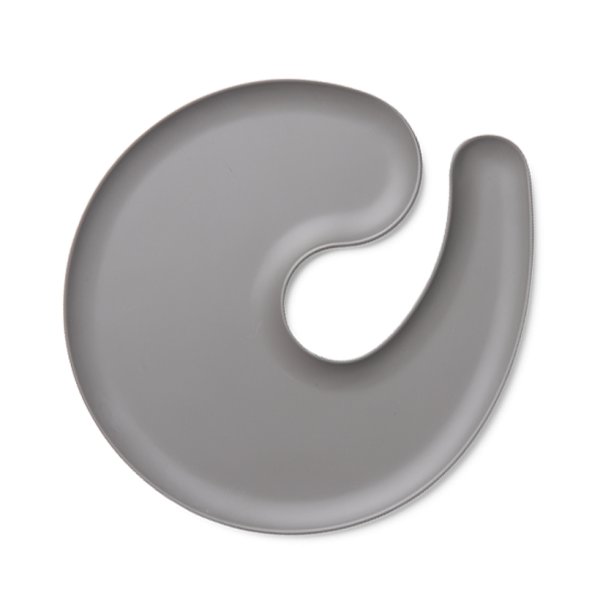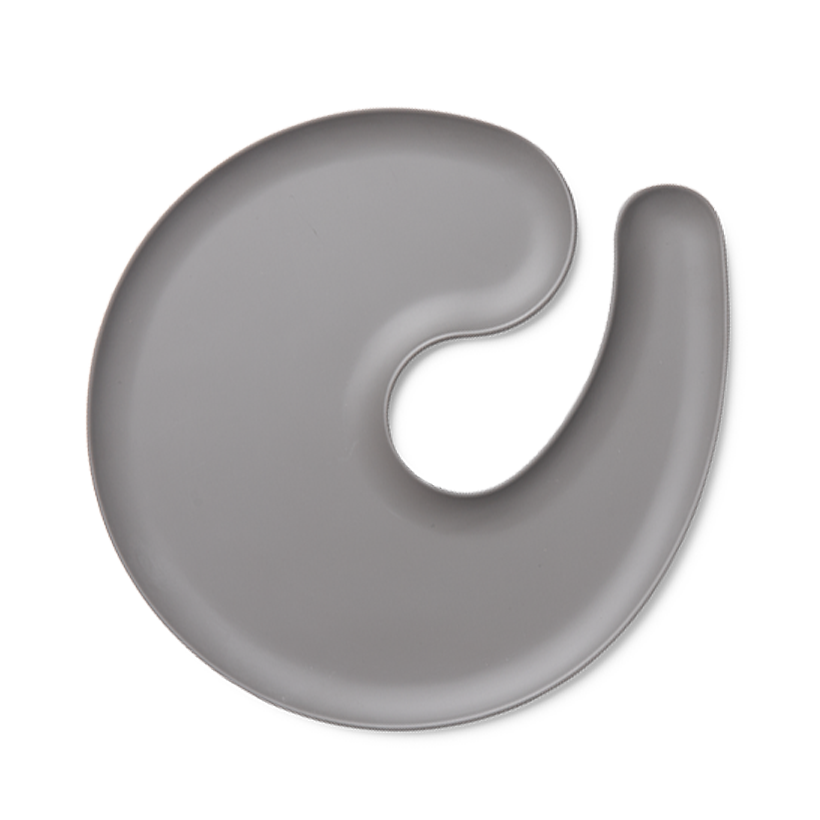 1handPlate
Big matt grey plate
The biggest 1handPlate easily fits up to nine pieces of sushi, tapas or any of your other favourite appetizers or hors d'oeuvres. 1handPlate's perfectly-balanced design makes it easy to hold while snacking and socialising, and the space in the centre conveniently holds a red or white wine glass. It's the perfect one-handed plate for your next special event or occasion.
Main purpose: Wine glass holder

"We have chosen 1handplate for the simple reason that it is the best solution for a reception."
- Nikolaus Gerdes, Food & Beverage Manager
"We have had great pleasure from 1handplate, which we have used for several receptions as well as for serving where it should be "something else"."
- Mikkel Kroustrup, Hotel Manager
"We at The Velux Foundations & Villum Window Collection are really happy about your plates and regularly use them for tapas / receptions events and for the dish."
- Daniel Steenander Johannsen, Head Chef
The perfect plate for your special event
The 1handPlate is the original one-handed plate that makes snacking while socialising a breeze. The perfectly-balanced design is easy to carry and holds tapas, sushi, cakes, snacks and more – with a convenient space for placing a wine or champagne glass in the centre. Transform an outdoor wedding, birthday, anniversary, barbecue or any other special occasion into the party of the year with 1handPlate.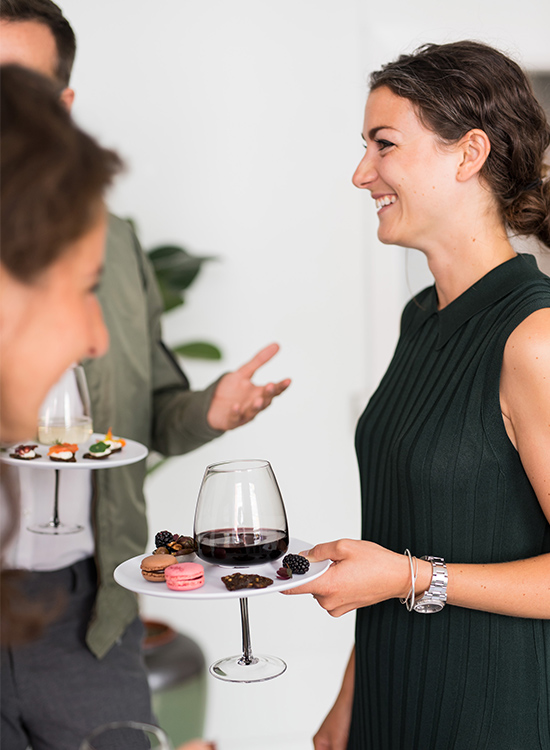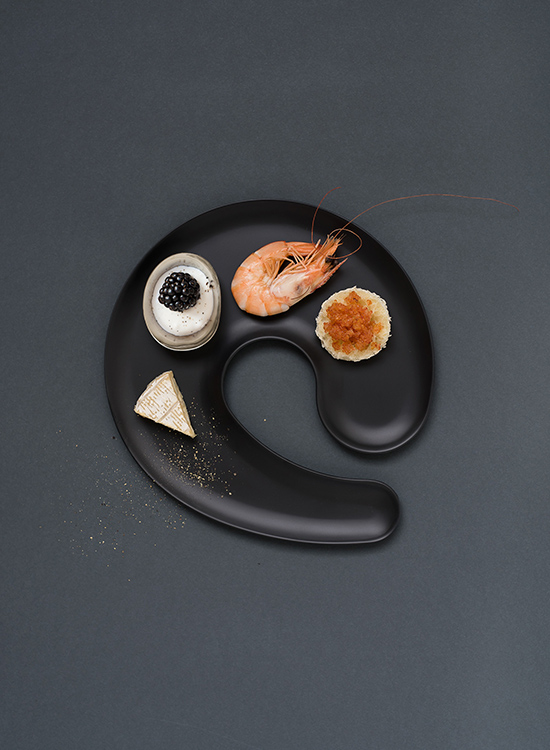 Inspired by nature,
designed for you
1handPlate is inspired by the company's roots in the Faroe Islands – a self-governing archipelago that is part of the Danish kingdom – and Scandinavian design traditions. The smoothly curved shape reflects that of a prawn or a breaking wave and is designed to be functional and unobtrusive. Colour inspiration is taken from the deep blacks of volcanic stones and ocean depths, the greys of overcast Nordic mornings and the bright whites of winter.

The round shape of a prawn is the inspiration behind the curved design. This innovative design allows a glass to perfectly balance at the centre of the plate. There is a 1handPlate for every occasion.

The minimalistic design is easy to stack, allowing it to be conveniently placed. The 1handPlate is a decorative part of any table arrangement and looks great even when not in use.

The 1handPlate is 100% dishwasher safe and can withstand temperatures of up to 100° Celsius.

1handPlate is made of melamine, the highest quality food-safe plastic on the market. It contains no harmful substances and is free of Bisphenol A (BPA) and phthalates. The plate is food safety approved by the Ministry of Environment and Food of Denmark.